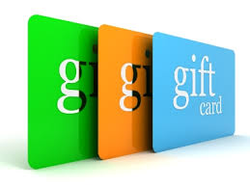 Treat someone with the gift of time!
The Cleaning Elves offers gift cards which makes a great gift for anyone. By giving a Magic Cleaning Elf gift card you will treat someone to a house cleaning vacation by having us handle the cleaning! They are a perfect gift for occasions such has Mothers Day, Anniversaries, Baby Arrivals, Birthdays, and make a Perfect Christmas Gift for your loved ones.
Deep Cleans/Spring Cleans
GET ORGANIZED Services
Spa Treatment Package: Send your loved one on a relaxing spa adventure WHILE her home is being cleaned! This is the ultimate gift to show how much you care and will make your lady feel like the luckiest woman in the world!!
CALL TODAY: 828-389-3886. Gift cards will be mailed within 24 hours of ordering.
---